Over the past few months, many people have suddenly found themselves working from home and the need to communicate with their colleagues, customers and suppliers has never been more important. This is why there was a great demand for video conferencing systems that were simple and quick to use.
Among these, Zoom was probably one of the most popular. Although initially there were some initial criticisms (understandable when going from 10 to 200 million users in a few days) they are now one of the most used video meeting services in the world.
Qboxmail web services also saw an increase in users in the days immediately following the lockdown, when users could no longer access the offices overnight and found themselves having to work remotely with home computers. Having a fast and full-featured Webmail at their disposal has allowed users to continue their work from home.
And it is in this context that we have decided to integrate the possibility of organizing video meetings with Zoom directly from the Qboxmail calendar.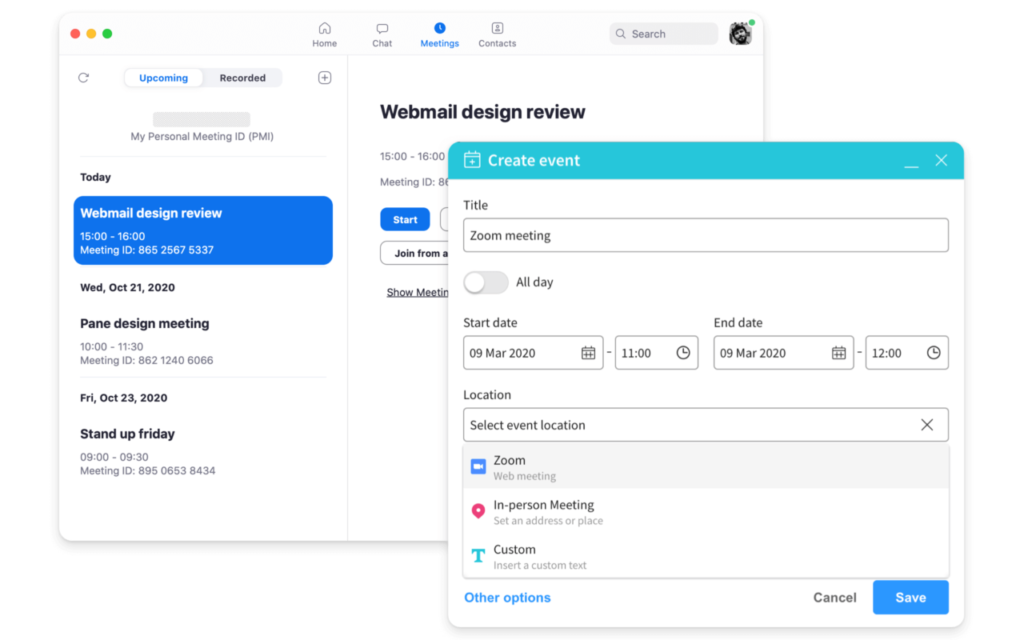 We have released our Video meeting for Qboxmail App on the Zoom marketplace and integrated the ability to combine a video conference with the organization of an event from the Qboxmail Calendar.
In this way, all users, with an active Professional or Enterprise plan on their domain, can organize an event, even with participants outside the company and the calendar will automatically send everyone the link to connect to the video meeting.
Find more details on the page with the features of the integration with Zoom in the Qboxmail Webmail.