The new Mail Time Machine is now available to go back in time and recover messages deleted by mistake. Users have now access to a new Mail Time Machine with a faster and modern interface, mobile friendly too.
This Qboxmail exclusive tool allows to display and recover single messages and restore entire mailboxes from automatic backups created daily. Every night at midnight, an exact copy of the status of the mailbox is created and stored for 15 days. It will be possible to go back in time up to a maximum of 15 days to recover data.
Some features of the new MTM:
modern interface aligned with Qboxmail's Webmail, mobile friendly too
search for messages faster and more accurate
folders and sub-folders have the number of messages they contained at that date
logo and URL customization available
fast switching between backups of different days
the Register contains now the activities executed on the MTM
occupied space on the selected day is indicated
download and restore single messages in EML format
request a restore of the entire mailbox from the backup of the selected date
Single Message Recover
With MTM you will be able to recover single messages from backups of the last 15 days. Just log in, locate the message to retrieve, right-click on it and select the Download option to download it in EML format.

Mailbox Restore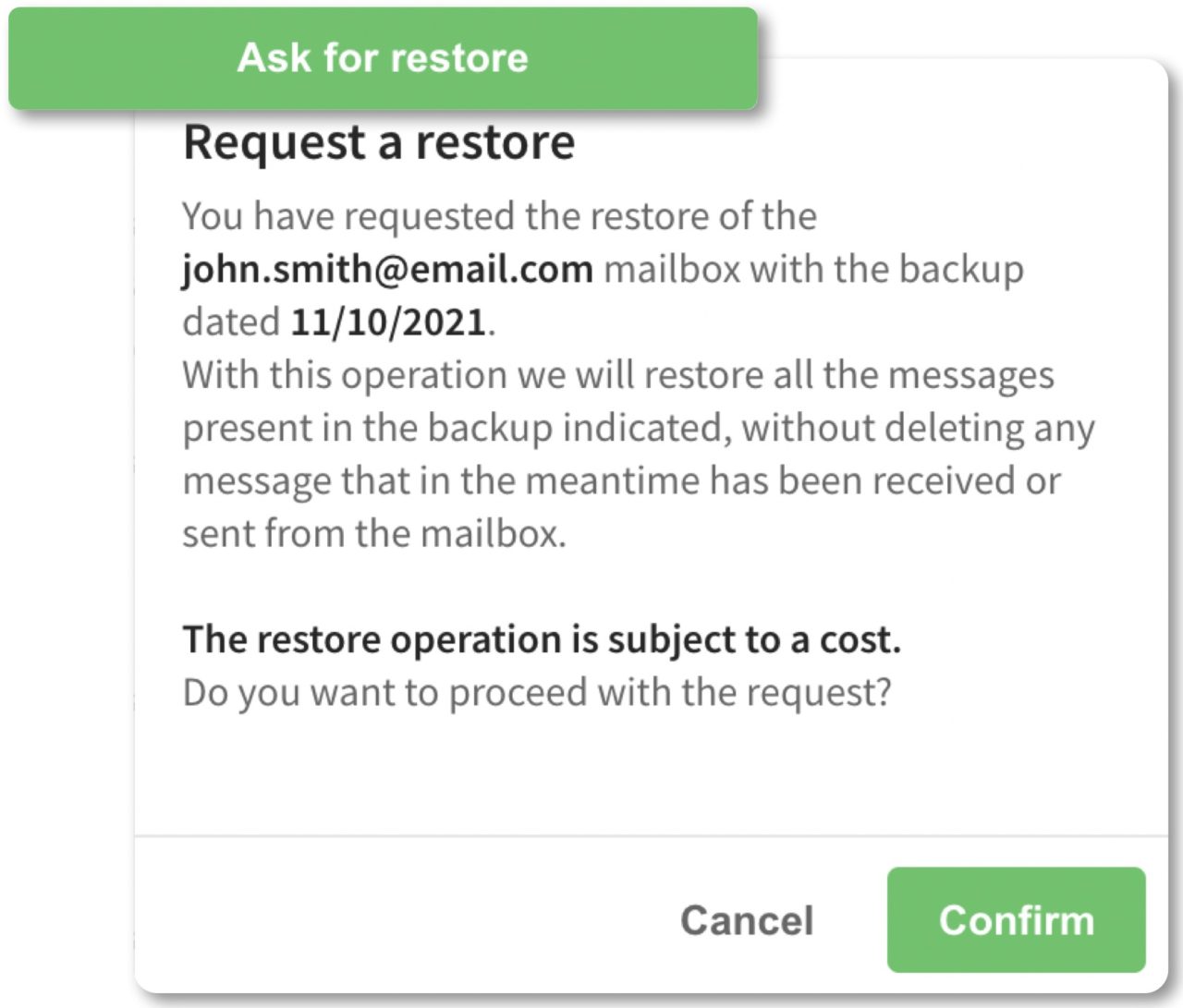 With MTM you can request a total restore of the mailbox from one of the backups of the last 15 days. To do this, access the MTM, select the date corresponding to the backup containing the messages you want to recover, and click Request restore. The admin must access the control panel> Restore requests and choose whether to confirm or reject the operation.