By doing a search, all users expect to be able to quickly search and find the information they need in email messages. This is because most of the information or documents that the company owns are exchanged through email.
It is therefore important that your email box has a fast and accurate search engine.
For this reason, in Qboxmail we have updated our email search engine library, based on Apache Lucene technology, able to find information even when it is contained within the attachments of the most popular formats (Word, Excel, PowerPoint, PDF).
The new search engine library, available through Qboxmail's Webmail, offers a new user experience that allows you to quickly search through all folders via Webmail.
The search is now more powerful and improves the user experience thanks to the faster and more precise results that show the folder in which the message is located.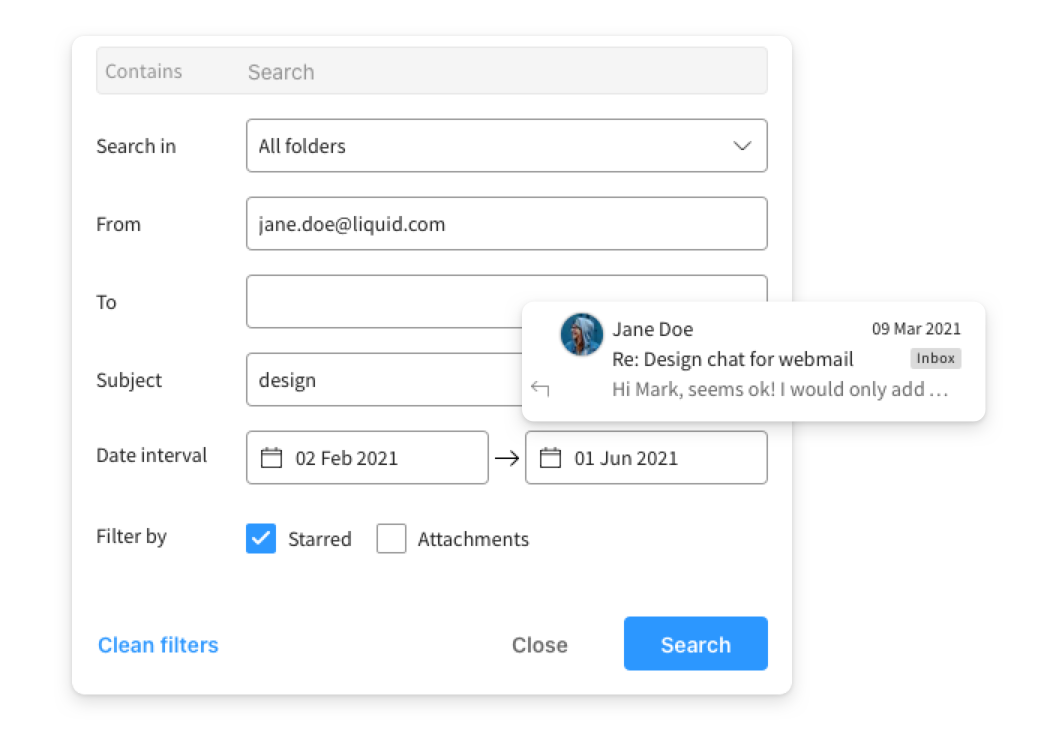 An advanced search mode is also available that allows you to search by single folder or by filtering by:
sender
recipient
object
date
tagged messages
messages with attachments
The new search engine library, after an initial test period, is now already active on all users of the Qboxmail Webmail.